Enjoy the most romantic stretch of water in Piedmont from one of its 18 apartments. When you need some peace and quiet, Laqua by the Lake is the home along Lake Orta you've been looking for.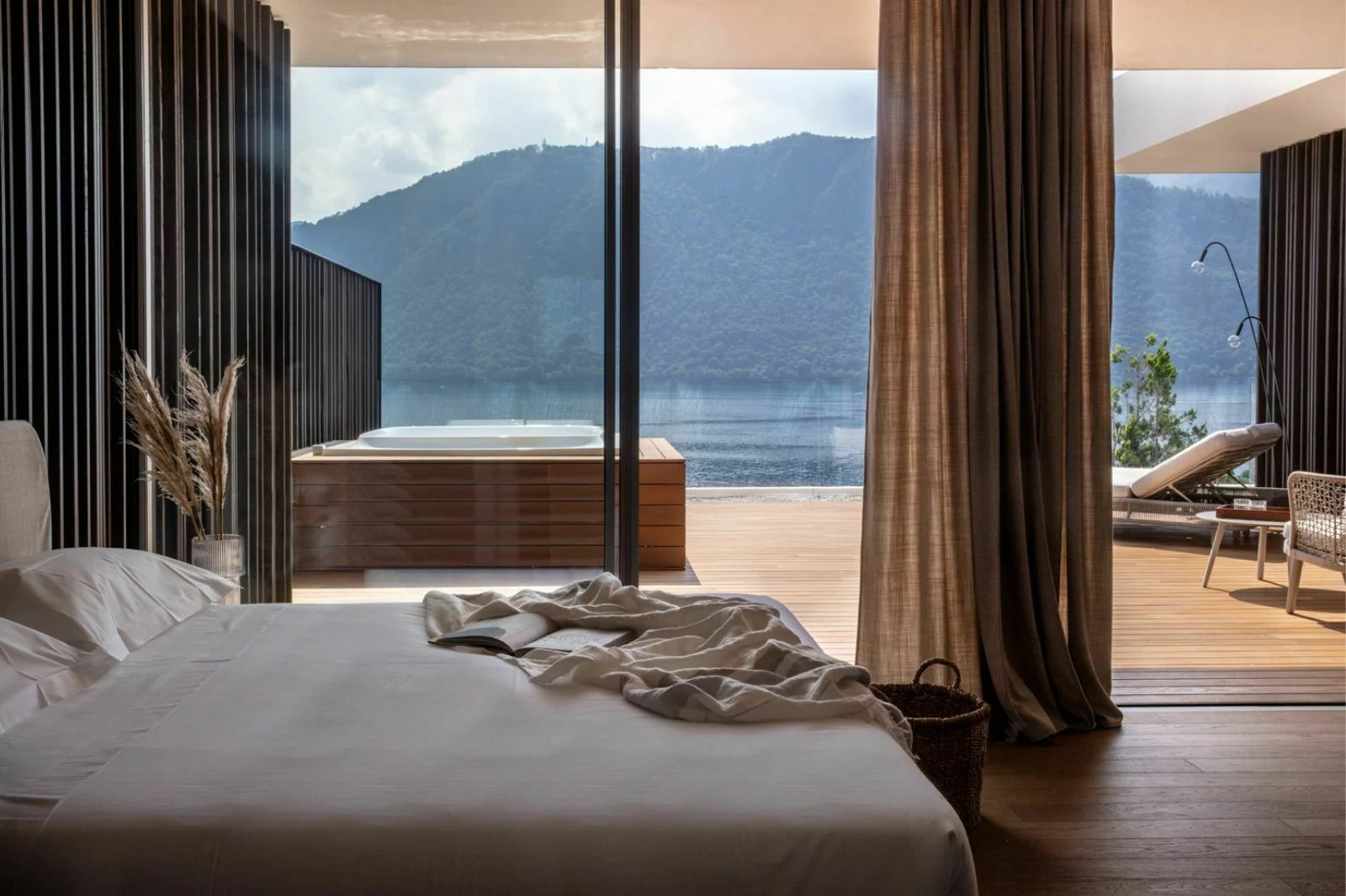 Your lakeside apartment
When designing a resort on Lake Orta, the first question is, "How can we ensure that our guests revel in the Lake's romantic atmosphere?" And of course, simple lake-view rooms would not be enough, but a more familiar and engaging experience is exactly what is needed.
This vision gave shape to the 18 apartments of our Laqua by the Lake, each with its own living room, kitchen and bathroom. Whichever you choose, you'll feel like you're living your own life in your own home on Lake Orta. A place where you'll wake up early just to pull back the curtains of your suite to take in the spectacular surroundings.
Maybe you'll prefer the intimacy of the private garden in one of our two-room apartments or the comfort of one of our spacious three-room apartments overlooking the Lake. You'll always feel right at home.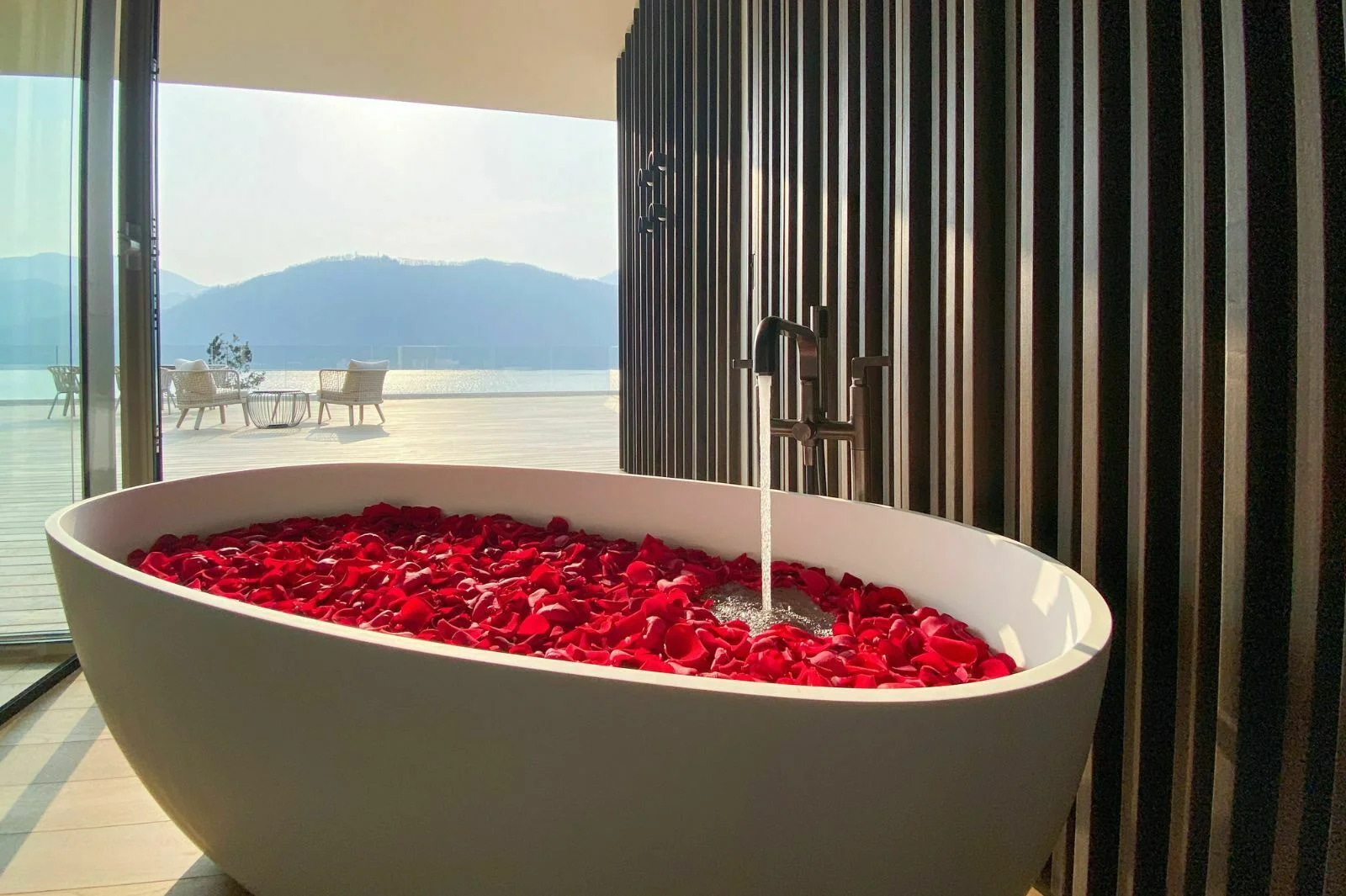 Two penthouses on Laqua by the Lake

Our home on Lake Orta doesn't offer not only one-bedroom, two-bedroom or three-bedroom suites with living rooms. Laqua by the Lake also has a few surprises. At the property's highest point are two penthouses with breathtaking views, spacious terraces and outdoor Jacuzzis.
Whoever chooses a penthouse chooses a living dream and the perfect compliment for that romantic touch … the bathtub covered with rose petals and glasses of champagne to share with your loved one.
One of the penthouses is the perfect place to gaze at the stars and town lights reflecting on Lake Orta by night.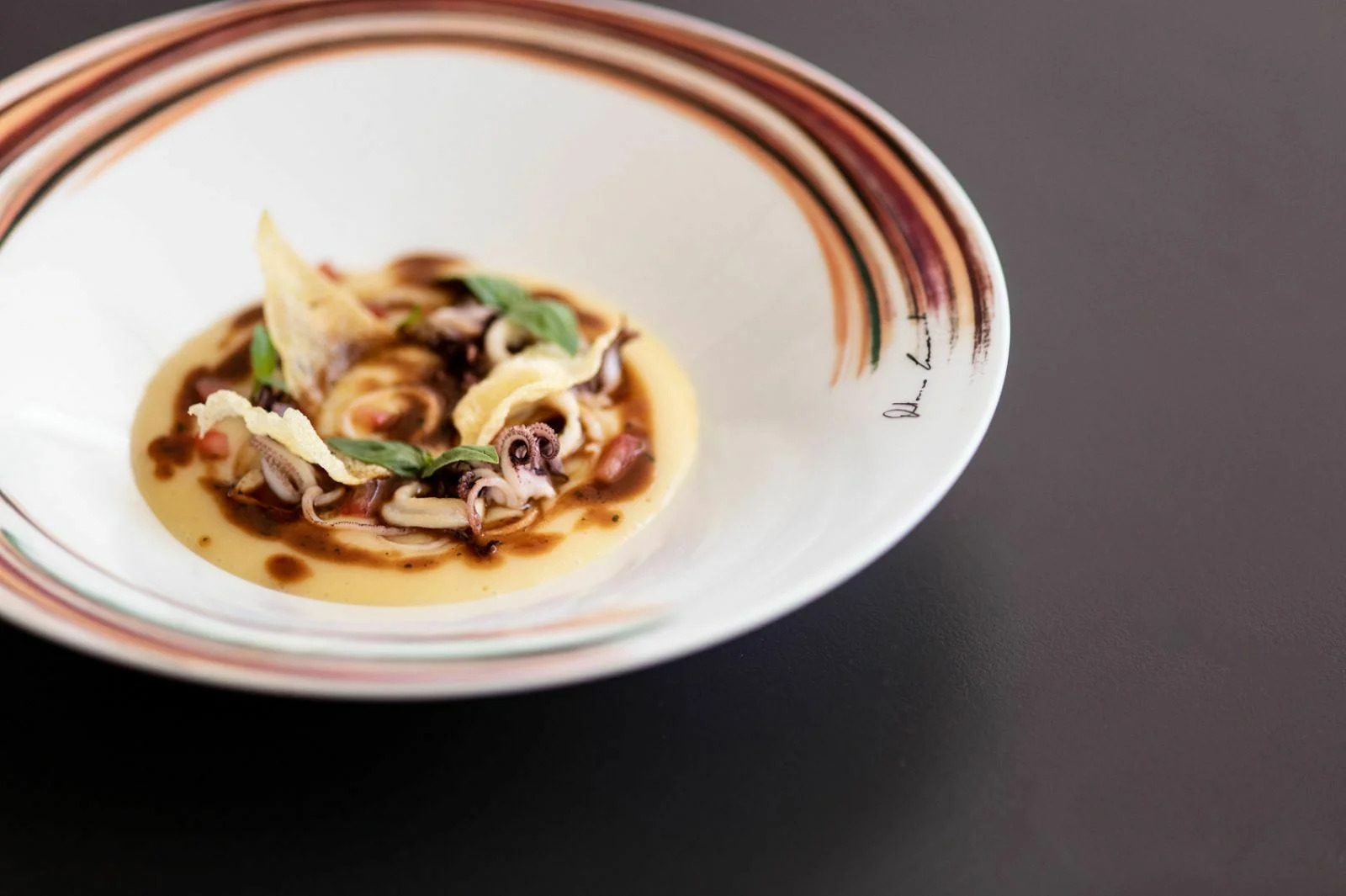 Brand new menu designed by Cannavacciuolo and Bertone
Some guests may prefer to cook for themselves in their apartments, in the utmost comfort, or they may choose to be pampered in our Bistrot. A restaurant inside the resort, directly overlooking Lake Orta, where Executive Chef Gianni Bertone leads his brigade.
The dishes, bearing Chef Cannavacciuolo's signature, pay homage to local fresh produce and the love of flawless details. And for early August, a brand new menu was launched, bringing together the flavors of the soil and water in a vast selection of delicious discoveries.
Appetizers include the delightful "Fassona tartare, burrata, hazelnut and anchovies," and then move on to "Potato gnocchi with seafood carbonara" as the first course. "Beef tenderloin, yogurt and friggitelli green peppers" is a mouthwatering choice as the main course, then followed by "Coconut, lime and mint" to close on a high note.
All homes are special. But a lake home is a dreamer's retreat.