With its vegetable garden, new vegetarian menu and several ecological options, Laqua Countryside is an eco-friendly resort in the heart of the Sorrento Peninsula.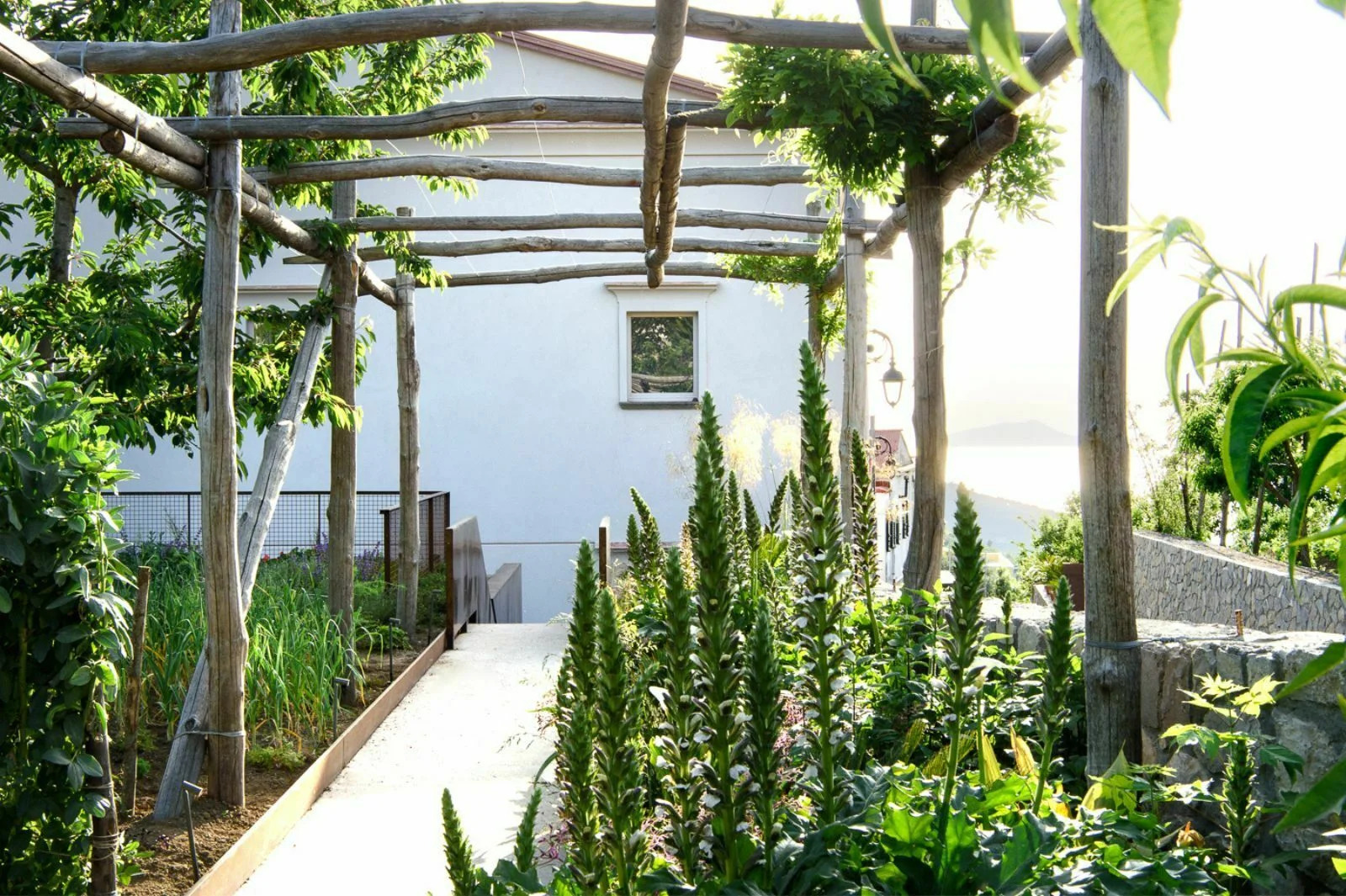 How Laqua Countryside helps the Planet
Our resort in Ticciano, on the Sorrento Peninsula, is set in the childhood home of Chef Antonino Cannavacciuolo. Love for the land and fresh produce were key to our eco-friendly project, which aims at safeguarding the environment.
First of all, Laqua Countryside prides itself with a private vegetable garden of more than 1,000 square meters, and which provides many of the vegetables used in the dishes on the menu. To cut down on any water waste, only rainwater is used for irrigating. Our eco-friendly resort uses a heat pump system as well as thermal insulation coat to minimize energy loss.
All materials themselves adhere to the philosophy of recycling and reuse, as they mostly come from the original building prior to the renovation. From the ground up, this is a construction project that fully embraces respect for the Planet and its resources.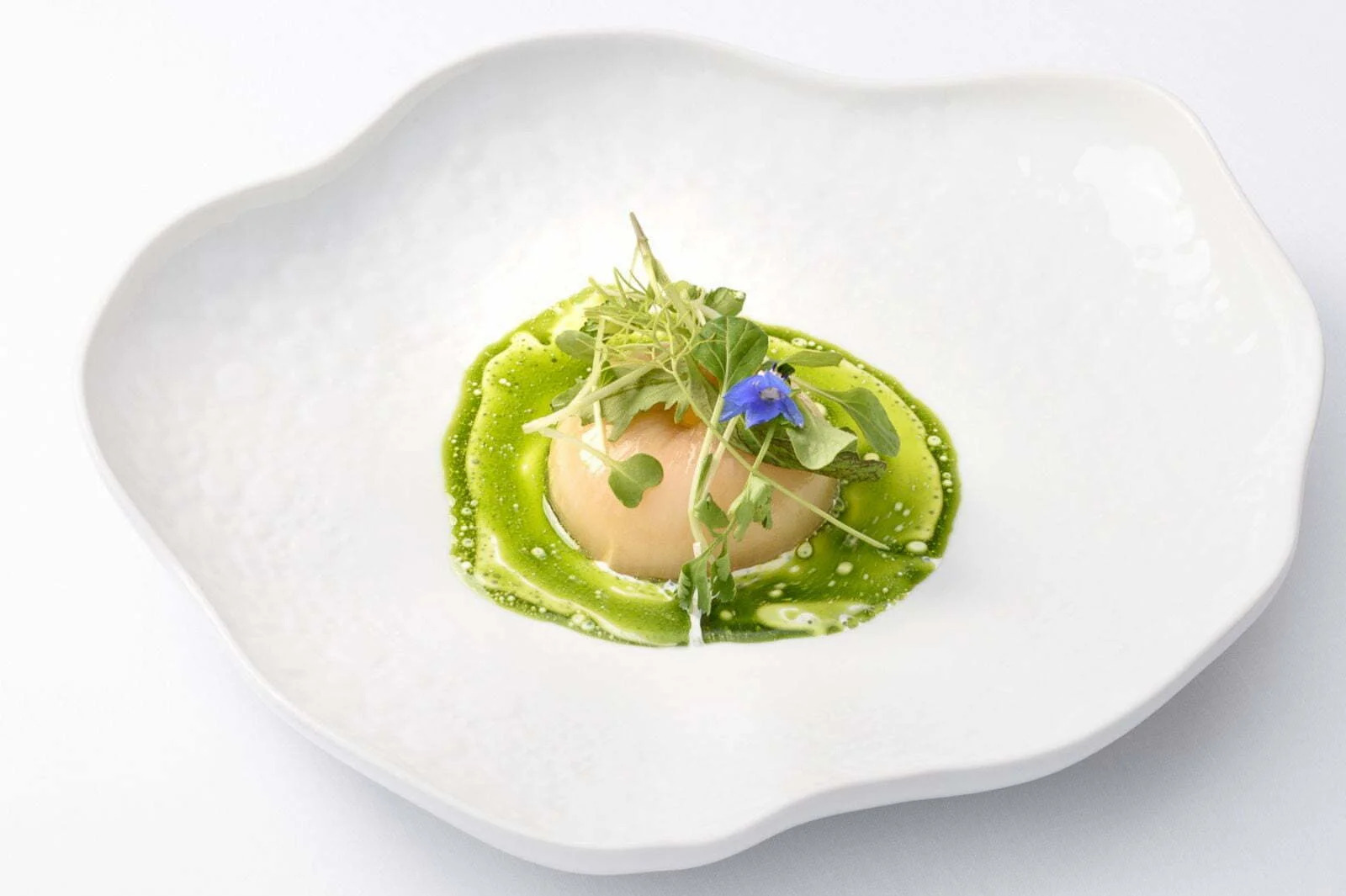 Gourmet Eco-Sustainability

What would an environmentally friendly resort be without a distinct vegetarian tasting menu? Gourmet dishes carrying the excellence of 1 Michelin star and the freshness of local produce.
The "Carpe Diem" menu at Laqua Countryside is a triumph of ingredients grown in our garden with love and care. Along with "celeriac with hazelnut and lemon", guests can enjoy "beet bresaola with red fruit and red onion". And you've got to try the "onions, vermouth and miso", a boldly flavored main course that packs all the goodness of Nature.
A culinary experience you can also enjoy outdoors; catch a glimpse of the garden that provides the same gourmet dishes on the menu.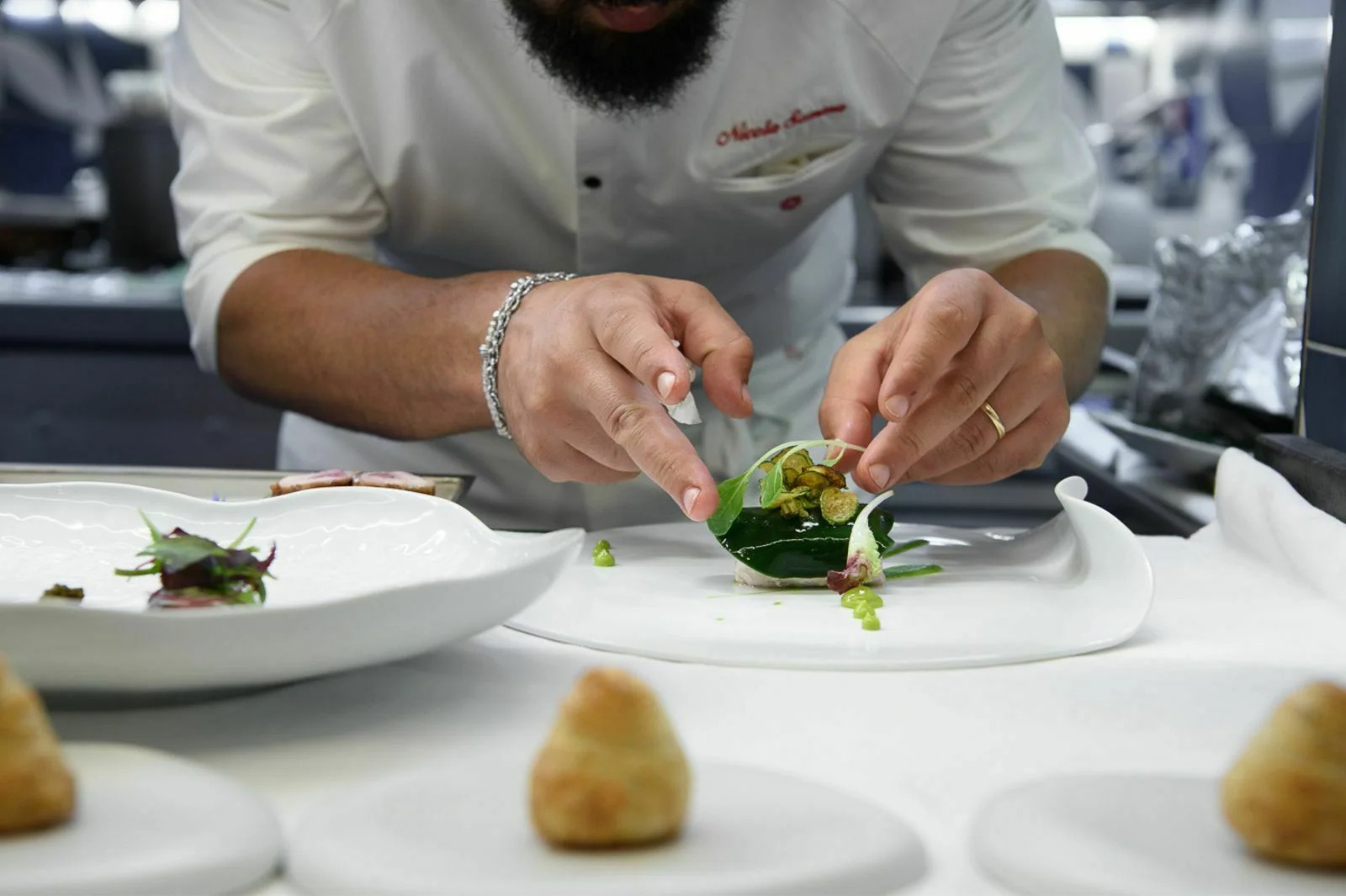 From the garden to the kitchen with the Chef

The beauty of Laqua Countryside is a bundle of elements of unquestionable charm; Ticciano and its splendid location on the Sorrento Peninsula, the 6 rooms with a family flavor, along with being totally surrounded by unspoiled Nature. In fact, it is precisely the latter, the star of the new experience dedicated to food lovers.
It starts with a trip through our bountiful vegetable garden, where you can sense all the care devoted to its cultivation. Then continue to the kitchen, where Executive Chef Nicola Somma will prepare a delicious dish with freshly harvested ingredients, sharing with you all his secrets as a star chef. You will assist in every step of its preparation, which you can then enjoy at the end of this adventure from the garden to the kitchen.
You'll be given a handmade apron, a symbolic participation certificate signed by Chef Cannavacciuolo, and a memento of an unforgettable morning.
Reconnect with the landand beauty of themost pristine Nature