IS IT POSSIBLE FOR A RESTAURANT TO RECEIVE ITS FIRST MICHELIN STAR JUST FIVE MONTHS AFTER OPENING? CANNAVACCIUOLO AND HIS LAQUA VINEYARD ARE PROOF THAT IT IS.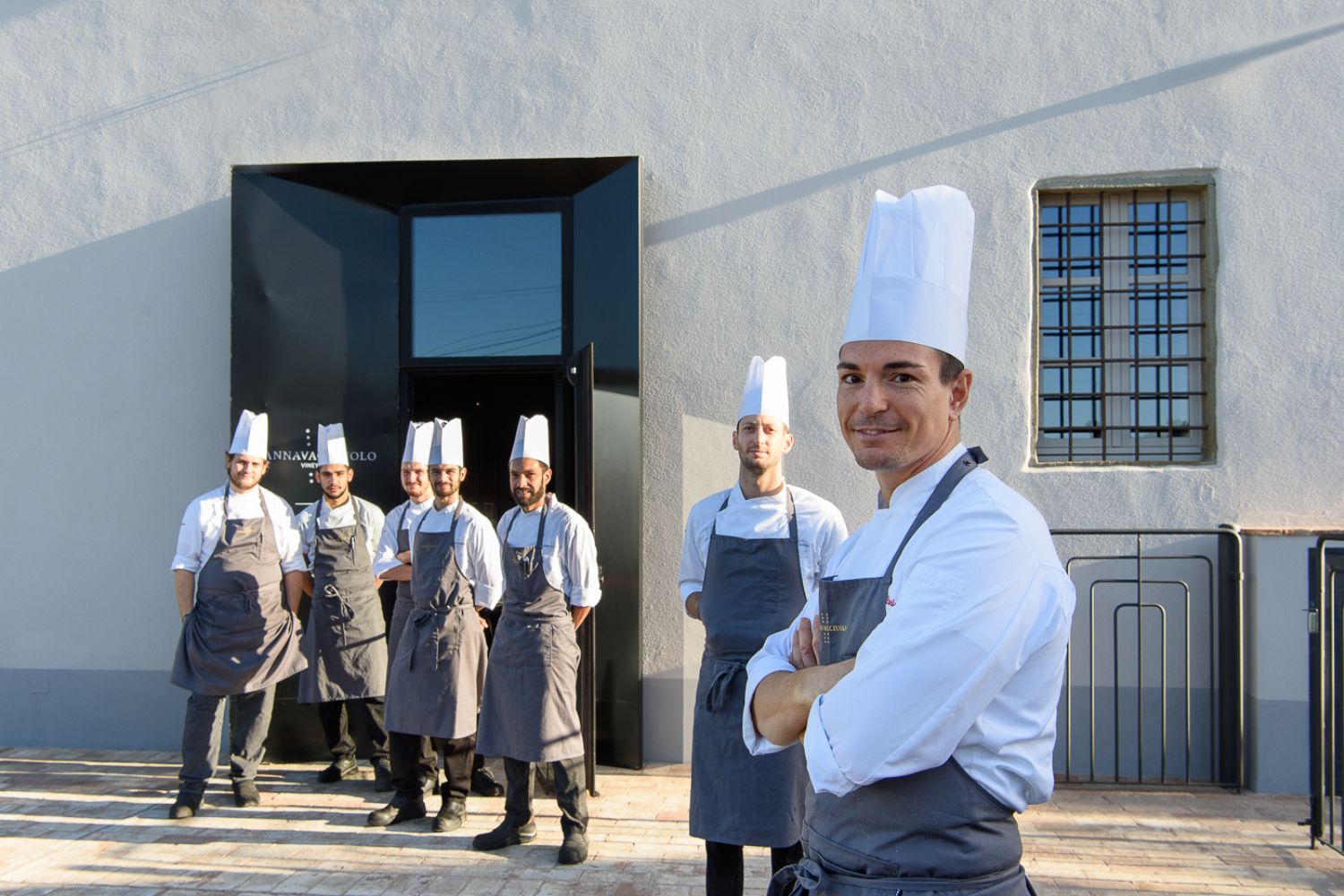 Cannavacciuolo and Michelin stars: time isn't relevant
Our Laqua Vineyard resort opened its doors on 24 June 2022 in Terricciola, Tuscany. Only five months have gone by, yet we can already see our staff grinning and beaming with joy as they hold their first coveted Michelin star. An achievement showcases the quality, excellence, and thrill that challenge all limits of time.
The young team is led by Chef Marco Suriano, who was professionally trained in Villa Crespi's Michelin-starred kitchen. He has embraced the challenge of directing the Laqua Vineyard kitchen and has brought to his dishes those emotions he has experienced over the years.
8 November 2022 marks the start of his journey from Terricciola to Franciacorta and onto the stage of the 2023 Michelin Star Revelation. His face beamed with the smile of his entire team, who, from day one, have shown that they share Chef Cannavacciuolo and Cinzia Primatesta's values of hospitality and a warm welcome.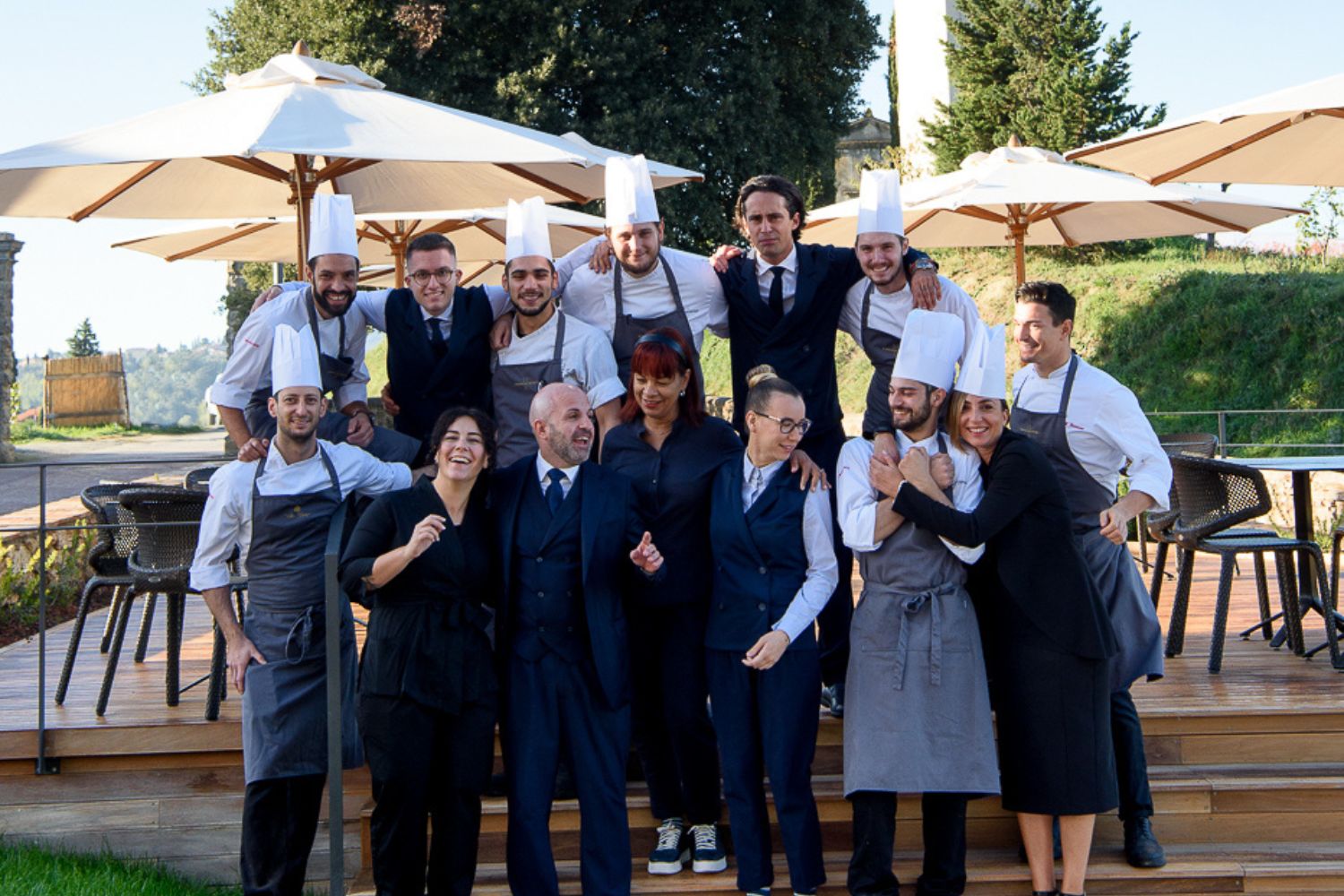 Michelin stars are won (also) through teamwork
Shining under the spotlight for this well-deserved victory is the entire kitchen staff of Laqua Vineyard, which has stood out for the finesse of their creations and the imaginative flair of their original culinary pairings.
An elegance that can be experienced in every corner of our resort and in the actions of those who make it a truly memorable venue, such as Francesco Cotza, Restaurant Manager, Silvia Caroti, Reception Manager, and each and every member of our extraordinary team.