Star-studded catering for your wedding along the Amalfi or Sorrento coasts, Chef Cannavacciuolo's Laqua Countryside for your most important day.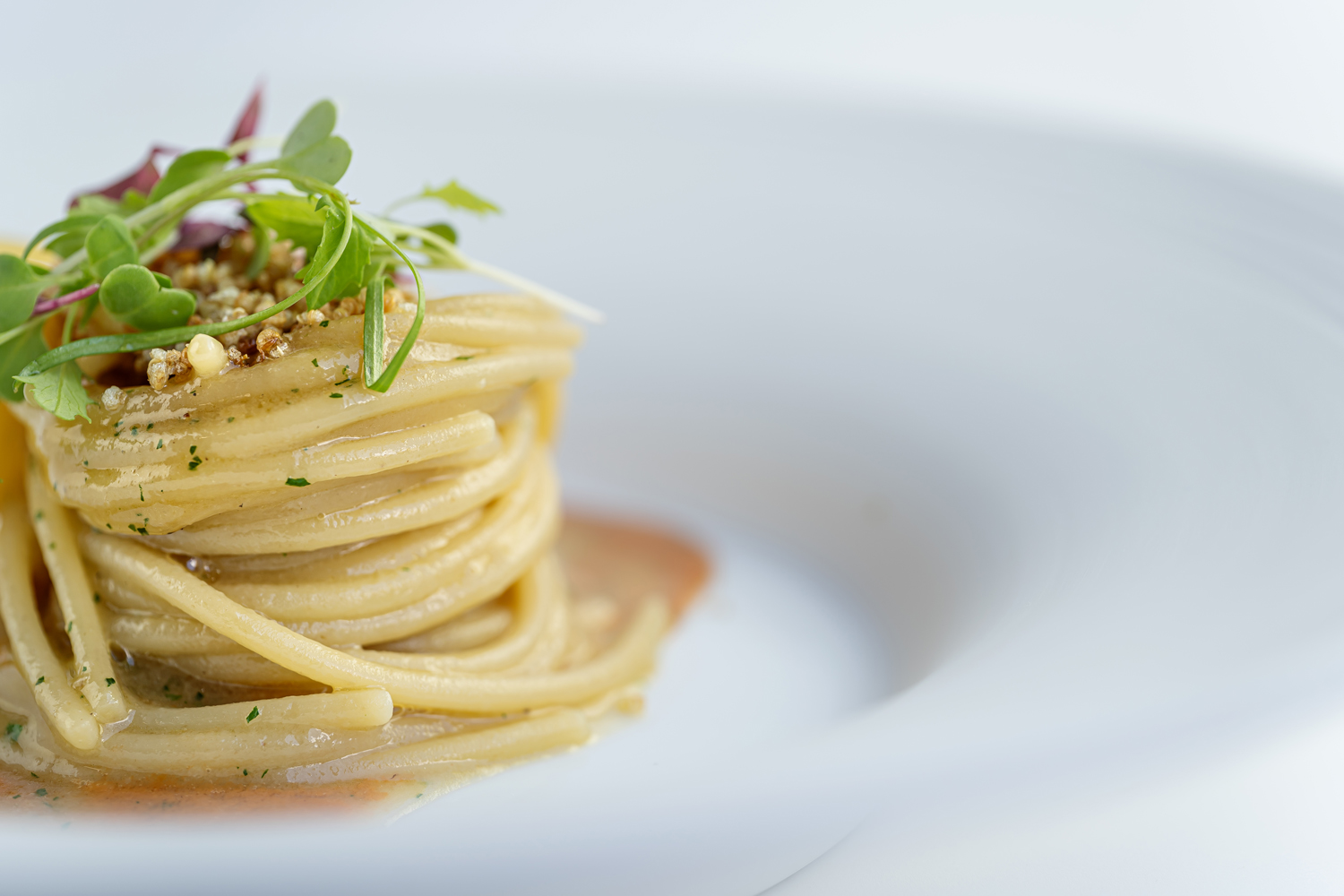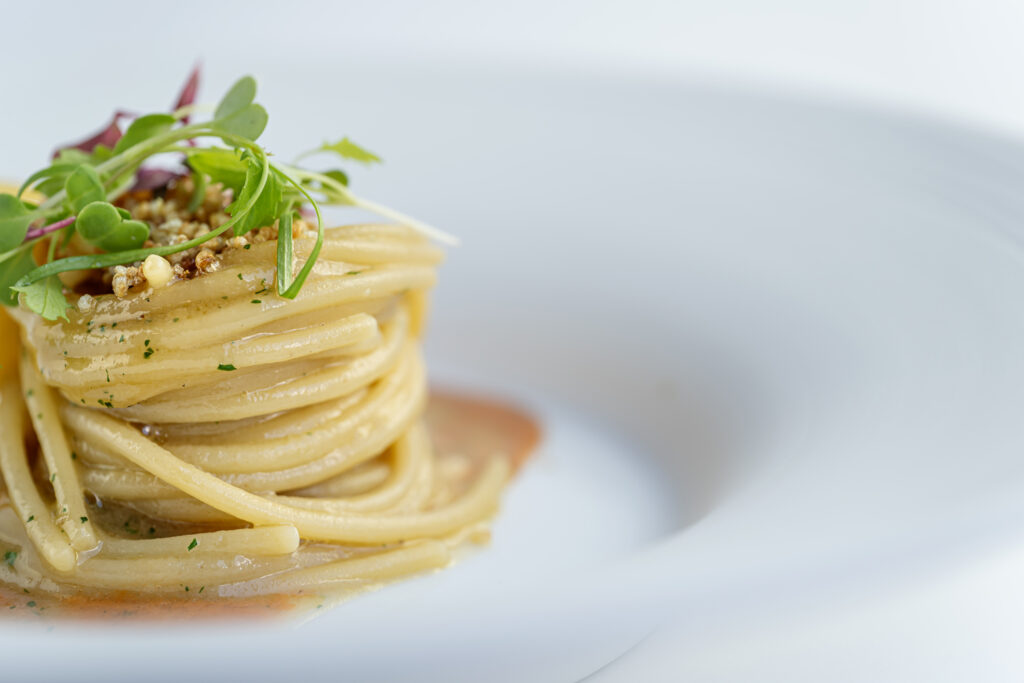 Your Catering on the Costiera
The cuisine of Chef Cannavacciuolo conquered the Campania region in 2021, the year his starred restaurant at his Laqua Countryside resort in Ticciano (NA) opened. Just as his culinary soul constantly evolves, so does his food as it makes its way around the Amalfi and Sorrento Coasts… high-end catering for small private events and weddings.

As always, there is an exciting element. Each dining experience begins with meticulous connections between ingredients and expertise, almost theatrical.
When the show comes to an end, the dishes leave the kitchen, and it is there that endless possibilities unfold. So Chef Cannavacciuolo's signature Spaghettoni ai ricci di mare (Spaghetti with sea urchins) travel and become a wedding banquet by the sea.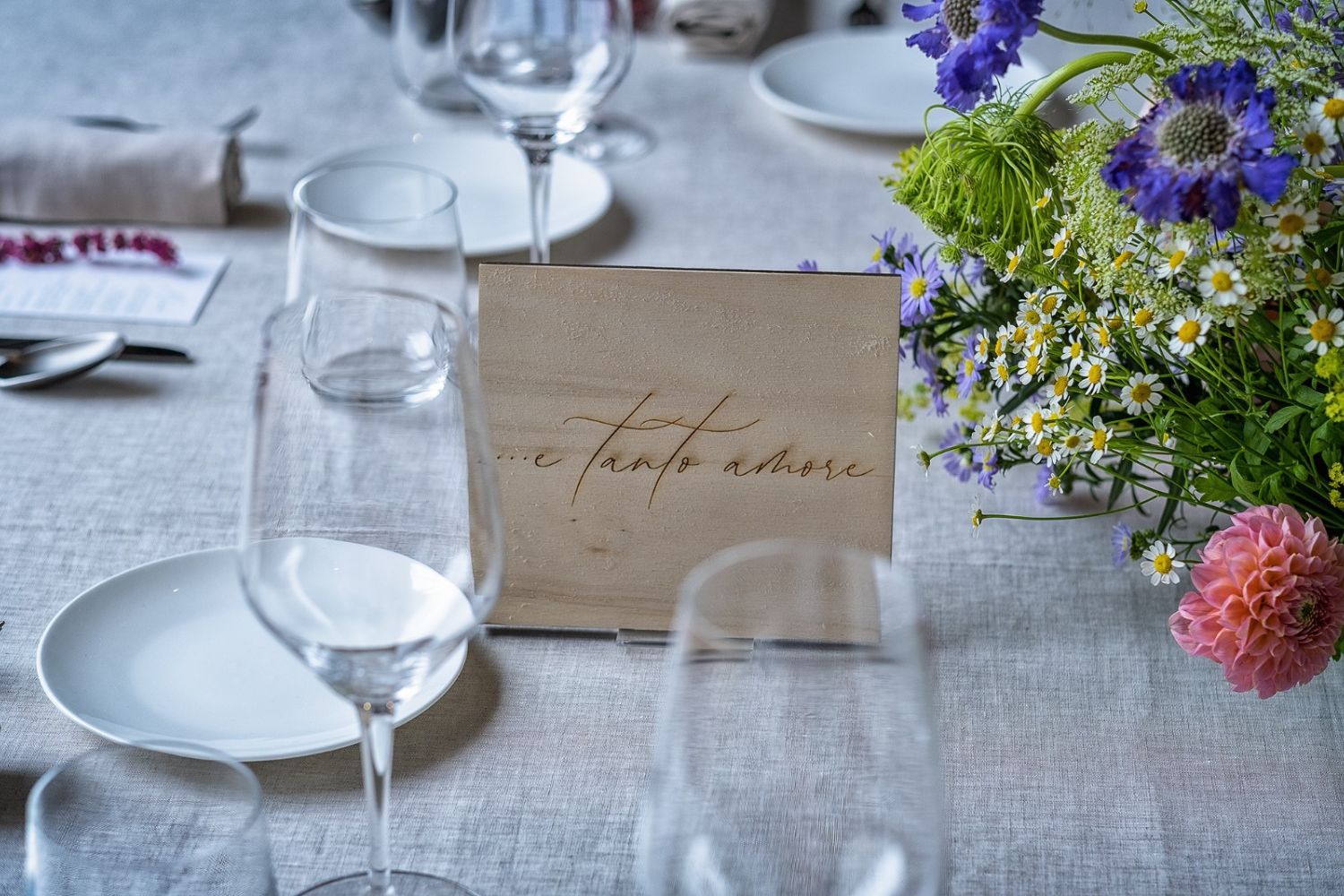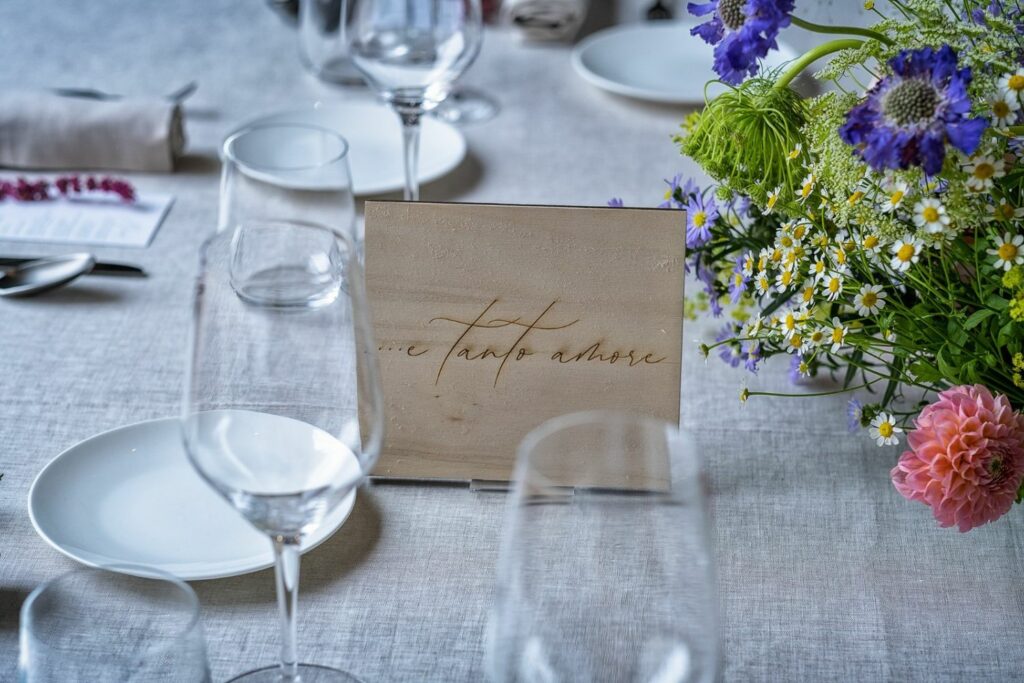 Wedding at Cannavacciuolo's home
If your dream is a wedding in the heart of the Sorrento hills, where Nature reigns, Laqua Countryside is the ultimate location. Cannavacciuolo's signature Resort in the Campania region can host your events in its gorgeous outdoor spaces amidst the wisteria pergola and stunning orchard.
The halls of the Michelin 1-star restaurant for your wedding banquet in the warm and elegant atmosphere of Casa Cannavacciuolo. Enjoy the spectacle of the Sorrento Peninsula in the days to follow in one of the Resort's 6 exquisite rooms can be reserved exclusively for you and your guests.
The hospitality of Cannavacciuolo in Campania can also be experienced at the Laqua by the Sea resort in Meta di Sorrento. Just a short drive away, with its 6 stunning rooms overlooking the Gulf of Sorrento, it is the perfect venue to continue your celebration.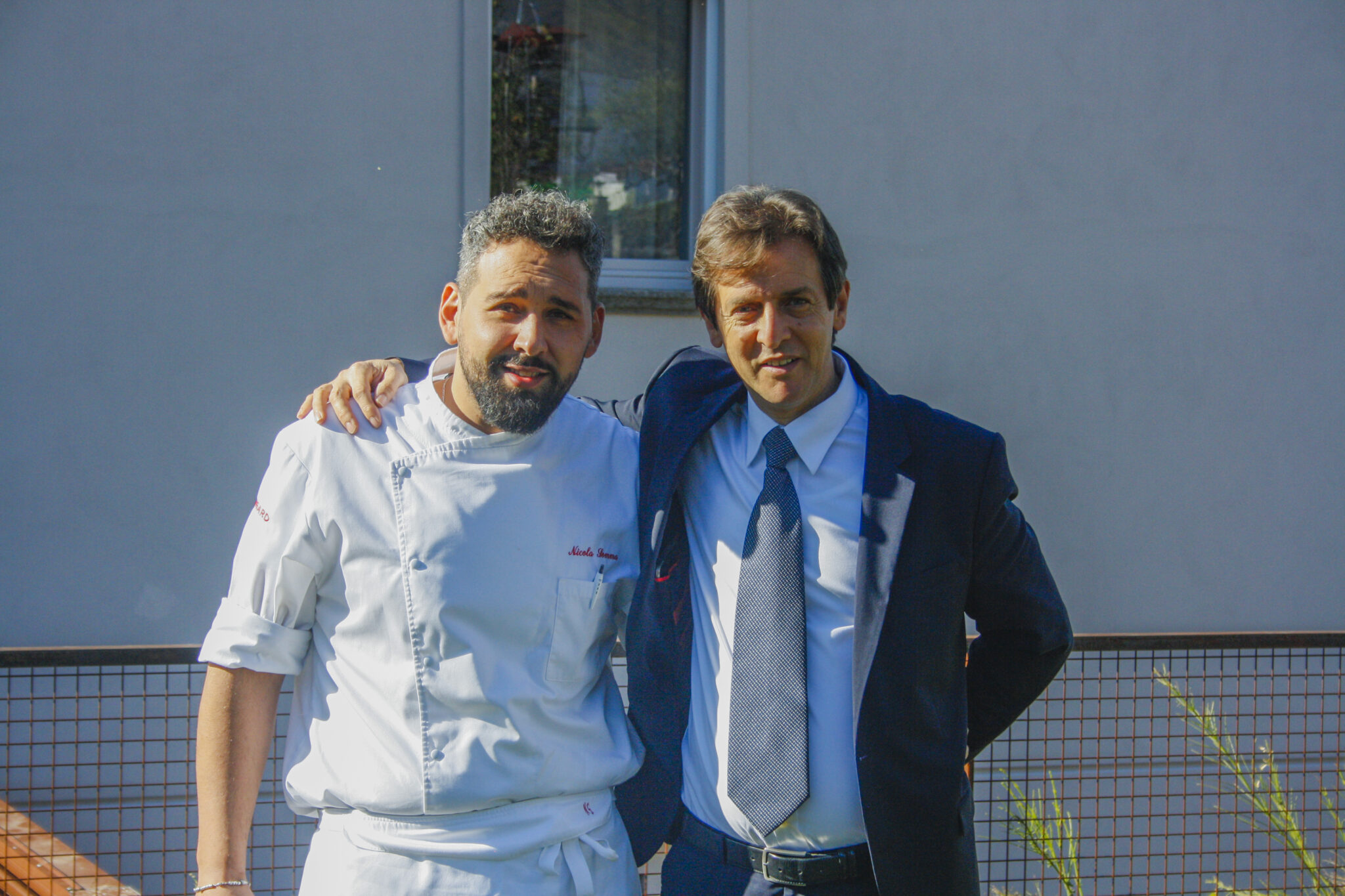 The Stars of the Stage
But who are the real players in the flawless organization of your wedding? Whether catering overlooking the sea or celebrating at Laqua Countryside, the undisputed Star is Cannavacciuolo's signature cuisine.
At Ticciano is his gifted disciple, Executive Chef Nicola Somma. He holds the reins of the brigade and will create your perfect wedding feast.
Together with Director Eduardo Buonocore and the entire staff, you can experience your dream among the hills of Vico Equense and the memories of Chef Cannavacciuolo himself.